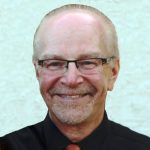 We deliver great business value. Big or small, we can help!

Our core business experience is founded on over 20 years of business development success with 'blue chip' companies including IBM, Bell Canada, TELUS and Honeywell. Principal Barry Farquharson leads on delivery of progressive solutions.
Trailblazing sales and marketing efforts with IBM and Bell helped launch two new business divisions related to e-business and e-commerce in Western Canada. Barry is also currently CEO of an advanced research and development company developing healthy, diabetic-safe functional food solutions.

Over the last 15 years Changewave has focused on delivery of a wide range of professional consulting and business development solutions for Small and Medium Businesses (SMB), Agriculture, and Emerging Industry clients. Our widely recognized team building skills leverage a strong network of service providers, and add additional depth to our core skill sets.
Our team is perfectly positioned to meet your business needs!

AWARD-WINNING BUSINESS DEVELOPMENT SERVICES INCLUDE:
Business Plans - Business Cases - Feasibility Studies

Financial Pro formas

Marketing Strategies

Business Change Strategies

Business Development Programs

Technology Roll Outs
Our client base includes:
Large Enterprise

Small and Medium Business

Business Start Ups

Non-Profits and Cooperatives

Municipal and Provincial Government Departments across Canada.
Changewave delivers outstanding results. Since 2004 we have helped clients:
Raise several million $$ in public and private financing

Deliver progressive, successful business models contributing to positive change and progress

Save several million $$ in project delivery cost, using innovative partnering and outsourcing delivery strategies

Evolve their business model to keep pace with change, and stay vital
We provide services on either a fixed cost or hourly basis. Your unique requirements determine the best engagement model.
Additional Services Available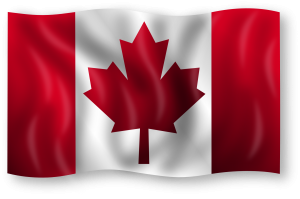 Changewave teams with outstanding service delivery partners to deliver significant value-add to your requirements, as required. We can bundle these services as part of a single agreement, or work on an 'arms-length' basis with all parties to ensure we meet and hopefully exceed your expectations.  
Services our trusted partners provide include:
Brand Development

Logo Development

Website Development

Multi-Media Development, including:

Brochures, Banners, Displays, and Business Signs

Media Kits

Video Production

Social Media Campaigns
Our end-to-end services are 'Made-in-Canada' - delivered professionally and affordably.
Changewave Canada can sub-contract these services as part of a 'one-stop-shopping' approach, or on a referral basis if you wish to work with these service providers directly.